When my wife Elin and I moved into our home in The Crescents neighborhood in northwest Ann Arbor, we were gifted what amounted to a home improvement journal. It was a simple notebook in which we started jotting all the improvements we wanted to make when we moved into our 1958 midcentury modern tri-level in 2009. I'm glad we did. Over the years we have transformed our home into something we dearly love and for which we've received some notice. It's been particularly satisfying to check off projects big and small from the lists we've generated. If you are a homeowner contemplating minor or major renovations — and you think you might be selling your home down the road — the National Association of Realtors Annual Remodeling Impact report might help you make some good decisions. Each year, the NAR collects data on the typical cost of 20 remodeling and replacement projects from the National Association of the Remodeling Industry.
Do we completely gut the kitchen or tweak it? What about the bathrooms? Is it time to replace the furnace or the roof or that dented garage door? What about our floors–refinish or replace? The math is really about whether an investment in a renovation is worth the cost and time. When calculating the ROI of interior and exterior projects the NARI looked at how much satisfaction –the Joy Index — homeowners felt when completing a certain renovation. And the NAR looked at what Realtors® thought buyers might be most appreciative of if they were to purchase a home that, for example, had a new roof or siding or even basement conversion. According to the report, 74 percent of homeowners said they loved their home more and 77 percent felt a major sense of accomplishment when thinking about their completed project. A Joy Score was created for each project.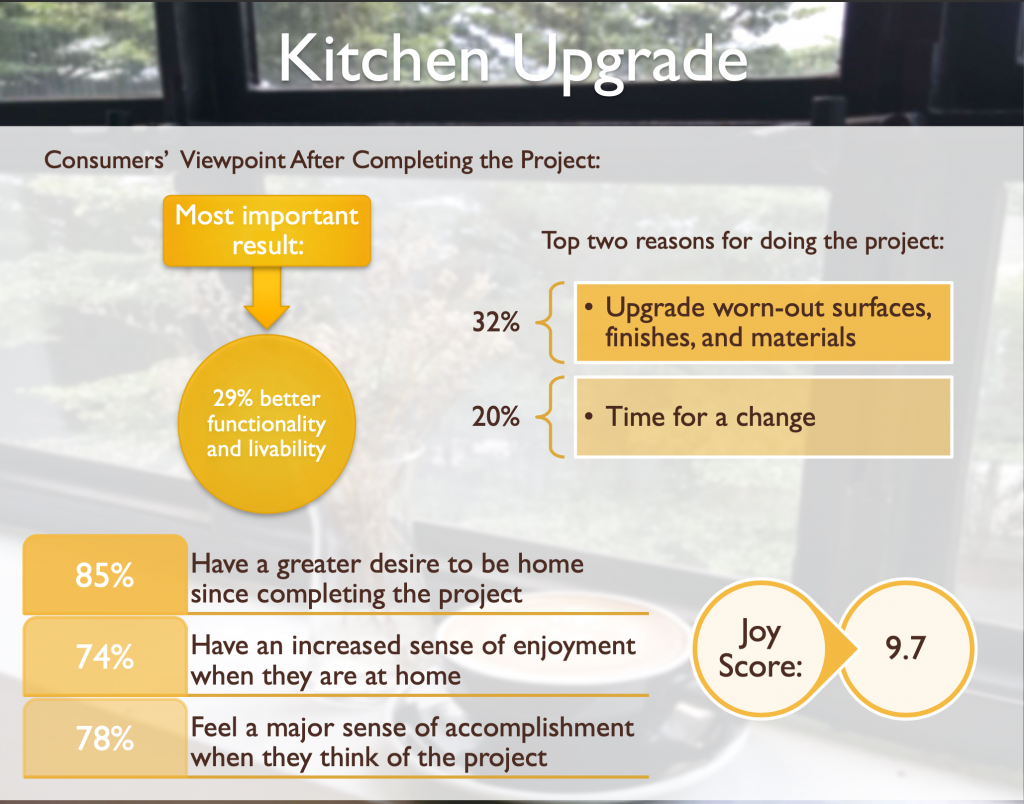 Highest Joy score? Among the interior projects complete kitchen renovations, closet renovations, full interior painting and kitchen upgrades and basement conversions all ranked a 10. Outside, it was new roofing, new steel or fiberglass front door and new vinyl and wood windows. For Realtors the highest return on interior investments for buyers were new wood flooring (106%) hardwood floor refinishing (100%), HVAC replacement (85%) and insulation upgrade (84%). Outside? New roof (107%), new garage door (95%) and new steel and fiberglass front doors (75% and 74% respectively).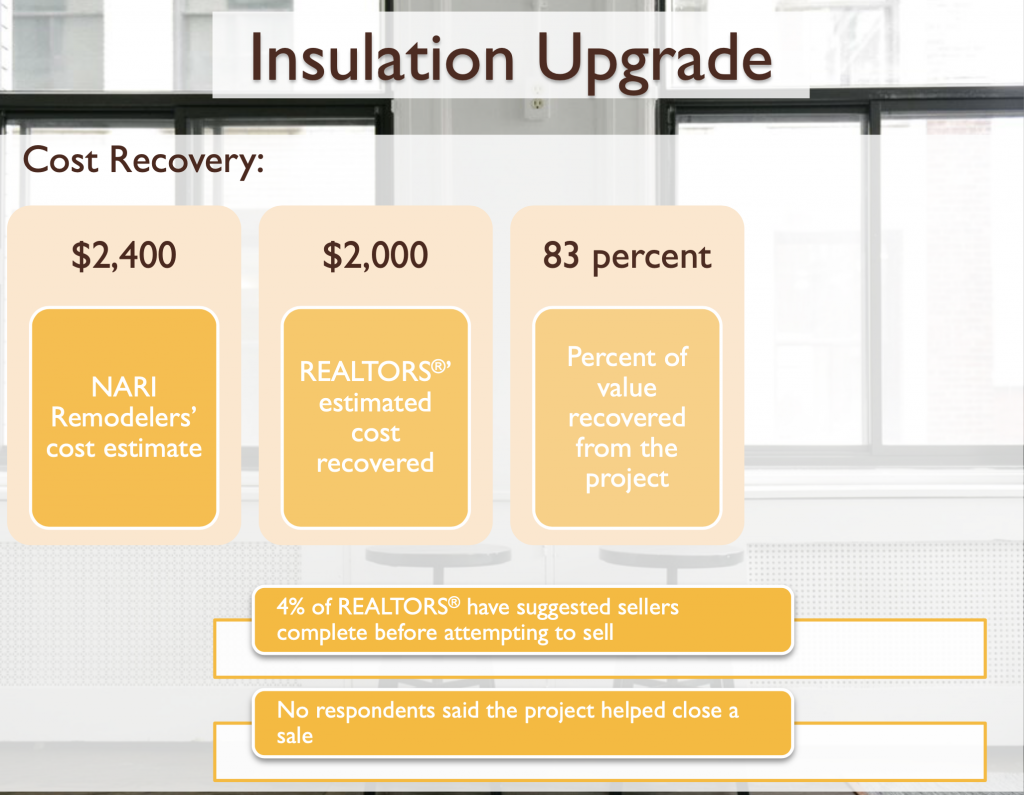 In general, the Joy scores of homeowners and the values Realtors applied to improvements seem to align. So if you are loving the idea of a new kitchen, for the most part, a potential homebuyer will love it too–within reason. I've heard many times from buyers "I'm not paying for someone else's overdone kitchen…." I guess it takes all kinds. If you would like a copy of the report, I'll send it to you. Contact me at christian@christianwardhomes.com and I'll email it right away.