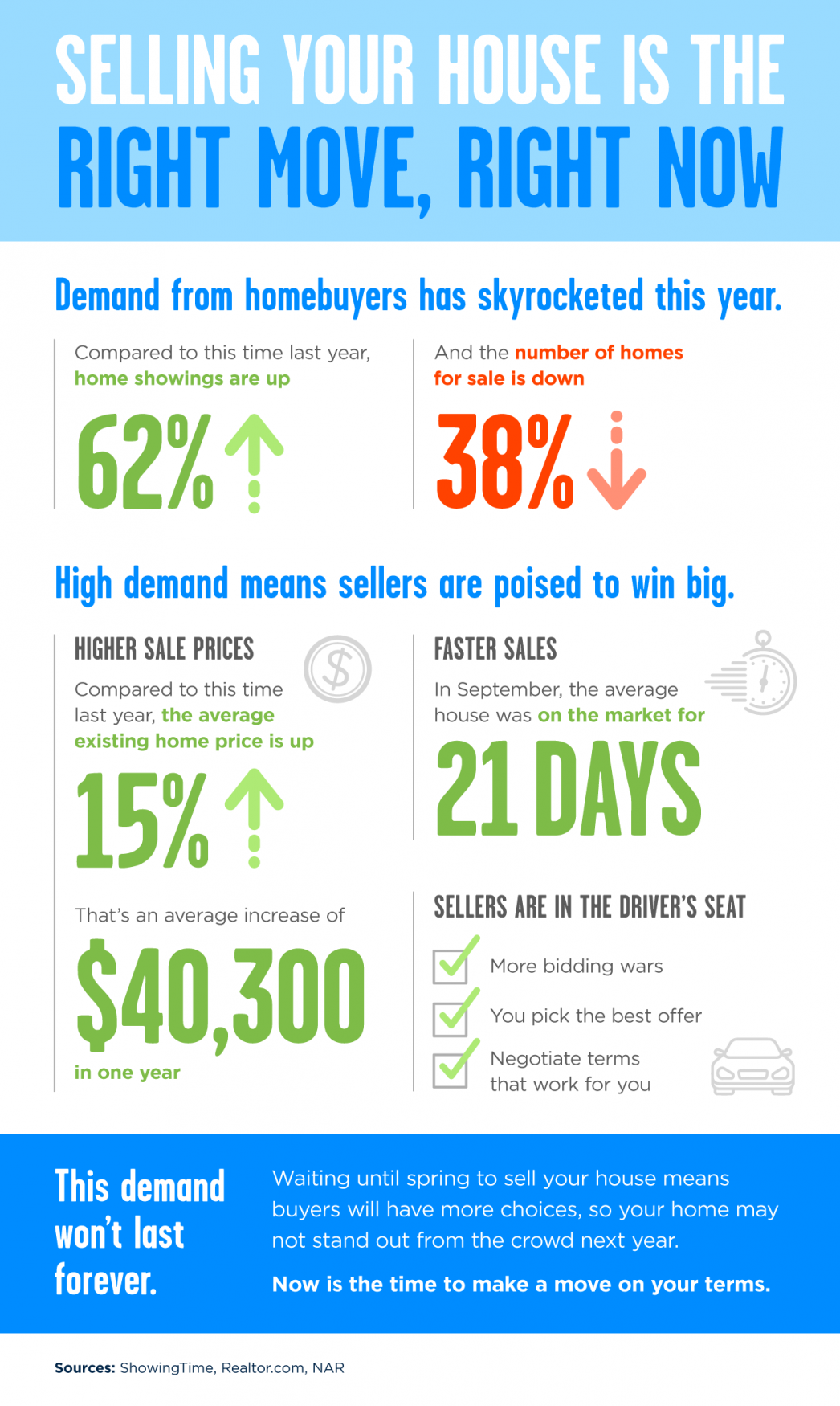 What's happening in Ann Arbor is reflected nationally. We are seeing asking and selling prices rise throughout Ann Arbor, Saline, Dexter, Ypsilanti, Chelsea and other parts of the region. Homes in really good shape–decluttered, maintained–are selling quickly (Avg. 33 days). Days on Market for the broad area were the same in September compared to last year but prices are up.
Some Highlights
Demand from homebuyers has skyrocketed this year, which means today's sellers are poised to win big. This ideal moment in time to sell your house won't last forever, though.
With more sellers coming to the market in the spring, waiting until next year means buyers will have more choices, so your home may not stand out from the crowd.
Let's connect to discuss why now may be the right time to make a move on your terms.